Any person interested in horse- related activities may become a member of the club by making written application, payment of dues, and acceptance by the Board of Directors.
CONGRATULATIONS TO FINALS WINNERS 2022
SBCRC Fall Classic Show, Oct 8-9, hosted our year end finals for medals and hunters. Congratulations to all our winners!
SBCRC JR/AM Medal 2'9"
Rider: Grace Curley
Horse: Va Bene S
Trainer: Elvenstar
SBCRC Green Rider Medal 2'-2'3"
Rider: Olivia Leisure
Horse: Maverick
Trainer: Janie Postel at Foxfield
The Betsy Woods Horsemanship Medal 2'6"
Rider: Shyla Narachi
Horse: Belladore
Trainer: Courtney Cochran at Ridgewood Farm
Camelot Hunter Challenge 2'6" Final
Rider: Abigail Steller
Horse: Gavroche
Trainer: Elvenstar
SHOW ENTRY REQUIREMENTS
Given the continuing EHV-1 and EHM outbreak in California in order to compete at our upcoming horse show we will be requiring the following documents from our competitors. Please download and complete the forms below and return them to us within the given timeframe. If these forms are not complete, you will not be able to bring horses to the showground.
Required:
EHV-1 DECLARATION FORM - DUE 72 HRS PRIOR TO ARRIVAL
PROOF OF VACCINATION - DUE 72 HRS PRIOR TO ARRIVAL
Please send forms to Sheri Hurst: [email protected]
If you have any questions please feel free to reach out to us: [email protected]
Thank you for your help in keeping our horses safe.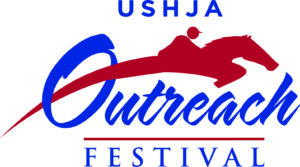 OUTREACH CHAMPIONSHIP FESTIVAL
SBCRC is excited to announce its participation in the new USHJA Outreach Festival this fall. Along with West Palms Events, Paso Robles Horse Park and Elvenstar, SBCRC will qualify riders for the USHJA Outreach Festival Championship. We are excited about this opportunity for our local riders to participate in a Championship level event.
More info below!
NEW DIVISIONS ADDED
SBCRC will now be offering
Low Hunter 3' - Year End Award Division
Low Hunter 2'6" - Formally Training Hunter, Year End Award Division
Schooling Hunter 2' and 2'3" - Show Championship Only
.65m Jumper Open - Two Classes
.65m Jumper Jr/Am - Year End Award Division
Happy Showing!
NEW SHOW ADDED
The 2023 show year is starting early with the SCHC Jingle Bell Horse Show December 9-11, 2022 at Rancho Mission Viejo Riding Park in San Juan Capistrano. See schedule and enter online at horseshowtime.com.
SBCRC BOARD MEMBERS NEEDED
Energetic, great Ideas and lots of energy please apply!
Nominations must be submitted In writing by
December 1, 2023 - all positions open.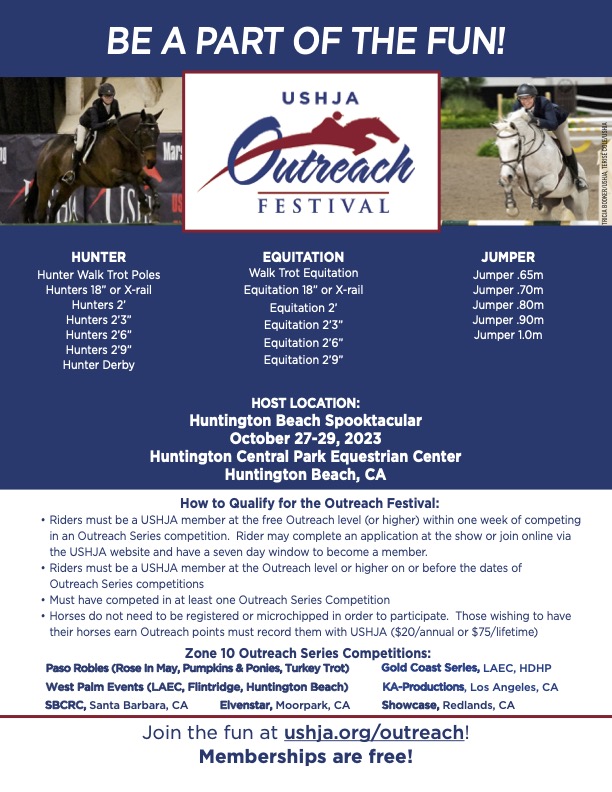 Communication & Social Media
Trainers at Large

Caitlin Kieswetter
Becky Abeita
Lacy Stormes