Any person interested in horse- related activities may become a member of the club by making written application, payment of dues, and acceptance by the Board of Directors.
NEW THOROUGHBRED INCENTIVE CHAMPIONSHIP
SBCRC loves Thoroughbreds!
We want to encourage everyone who loves them as well to bring them to our shows.  We are now offering two year end high point awards for Thoroughbred jumpers and hunters as well as high point awards at every show. All you need to do is let the office know if you would like to compete for these awards when you pick up your number. Best of luck!
HIGH POINT THOROUGHBRED JUMPER
HIGH POINT THOROUGHBRED HUNTER
SHOW ENTRY REQUIREMENTS
Due to the outbreak of VS (Vesicular Stomatitis) we are requiring the following vaccination form and health certificate from your veterinarian for ALL of our exhibitors. Please download and complete the form below and return it to us when you arrive at the show. Temperature logs will not be required during the show. If this form and certificate are not complete, you will not be able to bring horses to the showground.
Required:
PROOF OF VACCINATION - DUE UPON ARRIVAL 
HEALTH CERTIFICATE (DATED 72HRS BEFORE ARRIVAL) - DUE UPON ARRIVAL

Health certificates issued 72 hours or less upon arrival
Health certificate needs to have statement: "The listed horse has not been on a premises with a confirmed case of Vesicular Stomatitis in the preceding 14 days."
If you have any questions please feel free to reach out to us: [email protected]
Thank you for your help in keeping our horses safe.
NEW DIVISIONS ADDED
SBCRC will now be offering
Low Hunter 3' - Year End Award Division
Low Hunter 2'6" - Formally Training Hunter, Year End Award Division
Schooling Hunter 2' and 2'3" - Show Championship Only
.65m Jumper Open - Two Classes
.65m Jumper Jr/Am - Year End Award Division
Happy Showing!
SBCRC BOARD MEMBERS NEEDED
Energetic, great Ideas and lots of energy please apply!
Nominations must be submitted in writing - all positions open.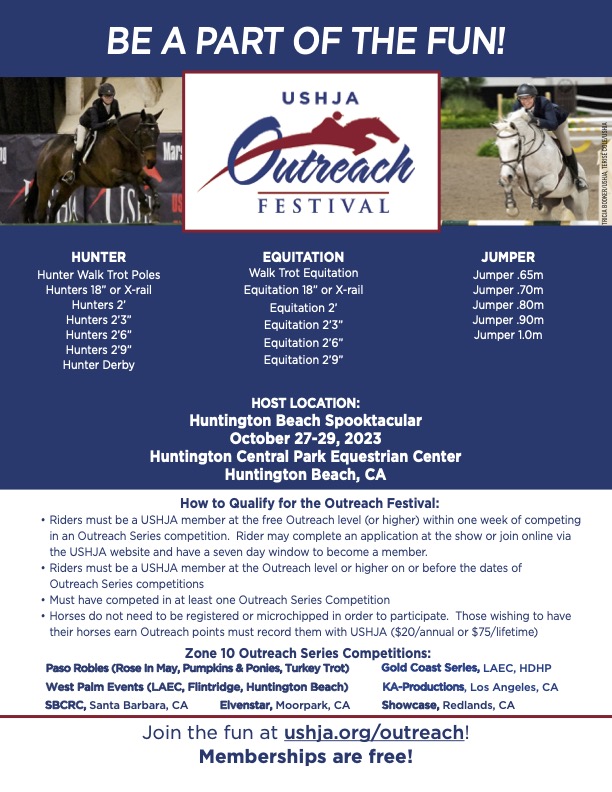 Communication & Social Media
Trainers at Large

Caitlin Kieswetter
Becky Abeita
Lacy Stormes